Pepwave Max HD2 IP67
Dual 4G LTE Outdoor Mobile Router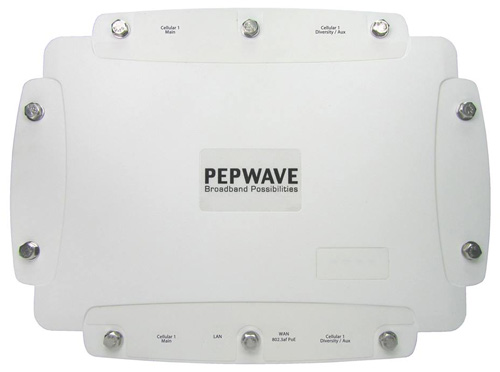 Pepwave MAX BR2 IP55 (3G)
Tough Multi-Cellular Outdoor Router, SpeedFusion Bandwidth/VPN Bonding, 2x Embedded 3g Modem (GSM/HSP: Global Compatibility), 1x Ethernet WAN, 1x Ethernet LAN, IP67 Enclosure
Overview:
The HD2 IP67 offers dual embedded cellular modems and PoE support, all encased in a shock and vibration certified, waterproof enclosure that's more than a match for almost any environment.

Dual Cellular and Redundant SIM slots for Multiple Carrier.
The HD2 IP67 includes two built-in outdoor 4G LTE/3G modems and two Redundant SIM slots. It allows you to use the same or different cellular providers for bandwidth bonding or eliminating blind spots.

SpeedFusion Bandwidth Bonding and Seamless Failover
SpeedFusion bandwidth bonding technology bonds all connected bandwidth into a single superfast stream, using the same or different cellular providers.

Super-Duty IP67 Enclosure. Shock and Vibration Certified.
Its waterproof IP67 metal enclosure stands up to dust, vibration, and inclement weather.And, it is certified shock and vibration resistant, making it a great choice for construction, drilling, and other heavy-duty applications

Optional PoE Input
Cut down on cabling and simplify deployments. The HD2 IP67 supports 802.3af PoE input, so one wire is all you need for both connectivity and power. 802.af PoE Injector is available separately.
Application:
Video Surveillance – 24/7 Unbreakable CCTV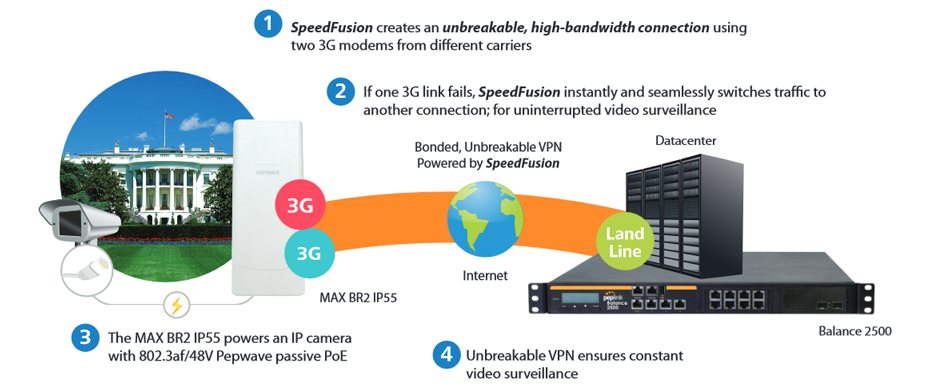 Maritime Connectivity/Construction Site – Fast and Reliable Mobile Networking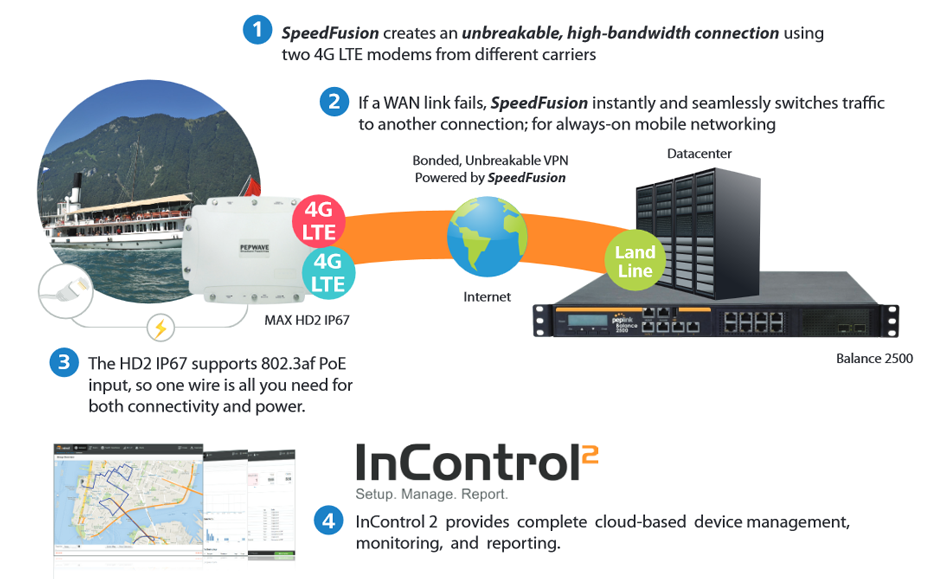 ---