---
Next-Generation Firewall
Cybercriminals continue to launch automated and sophisticated attacks against organizations, threatening the foundation of cloud and digital transformation critical to efficient business operations.
Our award-winning FortiGate next-generation firewalls (NGFWs) provide high performance, multilayered validated security and granular visibility for end-to-end protection across the entire enterprise network. Our purpose-built security processors (SPUs) deliver scalable performance and ultra-low latency for advanced security capabilities. Our security services from FortiGuard Labs provide continuous threat intelligence updates and automated mitigation to keep organizations protected from advanced cyberattacks.
FortiGates are the core of the Fortinet Security Fabric, defending against known and unknown attacks to provide network security across the entire attack surface.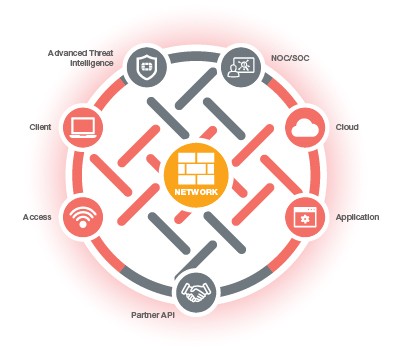 FortiGate Next-Generation Firewall includes:

Multilayered security approach for comprehensive protection against advanced threats and prevention of any single point introducing vulnerability in the network

Independent third-party validation to demonstrate superior effectiveness and best price performance

Innovative security processor (SPU) technology for high performance application layer security services (NGFW, SSL inspection, and threat protection)

Single pane of glass management to simplify deployment and enable consistent security policies with granular control and visibility across the network

Industry's fastest SSL inspection engine to help protect against malware hiding in encrypted traffic
---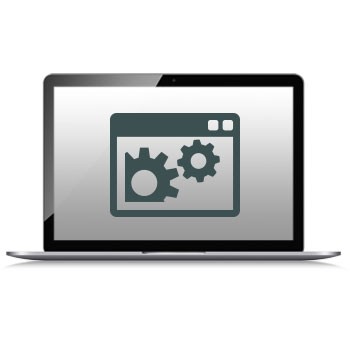 FortiGate NGFW Demo
This full working demo lets you explore the latest FortiOS 5.6-based features of our FortiGate Next-Generation Firewalls (NGFW). You'll quickly see how FortiGate delivers better visibility and accelerated security, which provide efficient operations. Be sure to check out the new Security Fabric topology view, which helps reduce complexity.