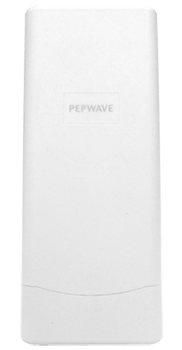 Overview:
Pepwave AP One access points deliver enterprise-grade performance, the flexibility to deploy anywhere, and easy setup and management. From the tiny but mighty AP One In-Wall to the super-tough AP One Flex, the AP One series offers fast, secure, long-range Wi-Fi that goes wherever you do.

Go the Distance.
Our exclusive TruePower RF range- and signal-boosting technology virtually eliminates dead spots and dropouts. With TruePower RF, you get full transmit power across all channels, giving you unmatched range and reliability with less equipment and fewer management headaches. TruePower RF requires zero setup or configuration, and it's part of every AP One access poin
Go for Easier AP Management.
It's simple to configure AP One series access points wherever you work. For onsite management, you have complete control and comprehensive reporting from any Peplink Balance router. And with InControl 2, our cloud management solution, you get real-time client lists and bandwidth activity, plus a handy device snapshot, all from any device running a supported web browser.
Go Wireless Anywhere.
Indoors or outdoors, there's an AP One access point for any job.
AP One AC mini
802.11ac Wi-Fi AP for Business
Manageable by InControl 2: one-stop cloud based platform, comprehensive reporting and configurations
Simultaneous Dual-Band 802.11ac/a/b/g/n
Mini Enclosure, 802.3af PoE Input
AP One AC mini
Professional Wi-Fi AP for Business
802.11a/b/g/n AP (2x2)
16 SSID, 802.3af
Balance WLAN Controller Ready
PoE Injector not included

AP One AC mini
Cloud Managed Wi-Fi AP for Hotels
Simultaneous Dual-Band 802.11abgn, 300M (2x2)

AP One AC mini
Cloud-Managed Outdoor Wi-Fi AP
802.11bgn
300M (2x2), 400mW Tx Power
Switchable Directional or Omni Antenna
IP55 Enclosure, Passive PoE Input
12V PSU and Passive PoE Adapter Included

Application:
For SMBs – Setup, Manage, and Monitor Office Wi-Fi from Your Peplink Balance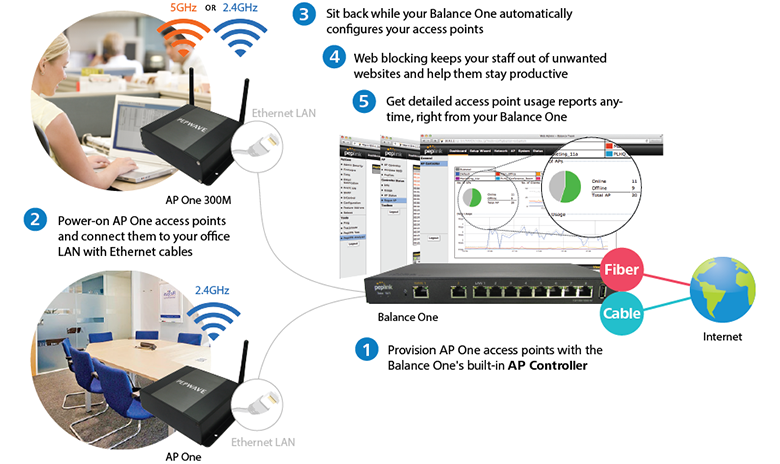 For Hospitality – Offer Guest Hotspots Complete with Captive Portals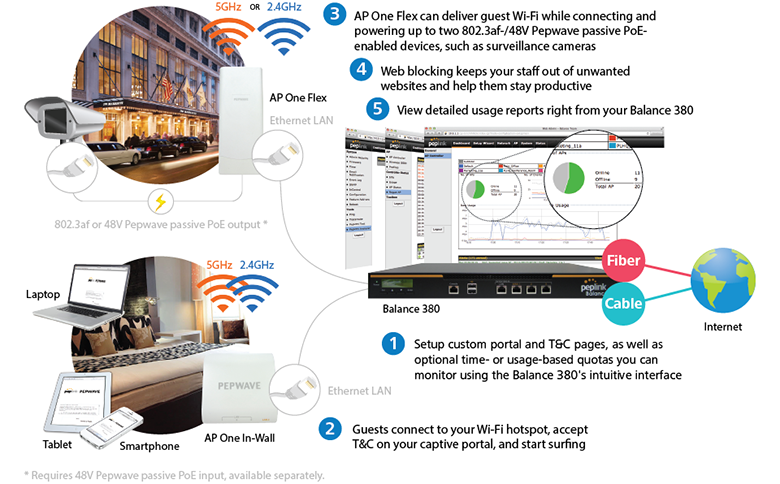 For Education – Setup, Manage, and Monitor Campus Wi-Fi from Your Peplink Balance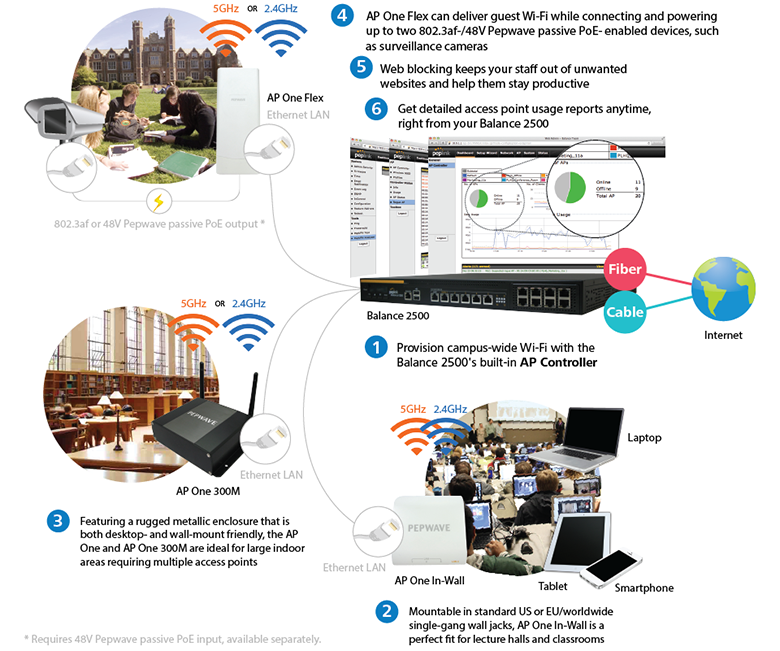 ---