---
Peplink Balance 1350
Multi-WAN Routers - Now for every network!

Overview:
MediaFast is our supercharged content caching solution. Designed with education and entertainment in mind, it downloads and accelerate video, iTunes U, iOS updates, app download, and other content for uninterrupted learning and fun anytime.
Internet and computer network connectivity have become essential to doing business in the 21st century, and organizations of all kinds are always on the lookout for ever faster connections, as well as more reliable, flexible, and cost-effective networking solutions. Internet load balancing, a technology that distributes network traffic over multiple WAN links, delivers the speed and worry-free performance businesses need to connect with customers and compete in the global marketplace. The Peplink Balance's world-leading Internet load balancing and SpeedFusion™ bandwidth bonding solution let you take control of your WAN and improve Internet connectivity, all with one easy-to-manage device.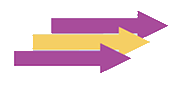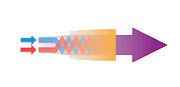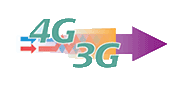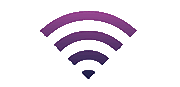 ---
Benefits:
Increase Speed, Uptime, and Reliability with Multiple, Bonded WAN Links
The Peplink Balance intelligently distributes network traffic over multiple WAN links, including DSL, cable, 4G LTE, and 3G. Should a connection fail, the Peplink Balance automatically switches to a healthy link in less than a second, seamlessly maintaining Internet connectivity and corporate VPN functionality. Using Peplink's unique SpeedFusion bandwidth bonding technology, you can aggregate the bandwidth of all available WAN links, significantly boosting speed, reliability, and failover performance.

Instantly Reduce Costs up to 90% without Compromising Performance
With the increased reliability made possible by multiple WAN links, you can switch from traditional links, such as MPLS leased lines, to a mix of DSL, cable, 4G LTE, and 3G connections. Corporate networks become much more affordable, yet retain the reliability needed for enterprise networking. Peplink's SpeedFusion bandwidth bonding technology also works with mobile connections, such as 4G LTE, 3G, or WiMAX, enabling mobile/remote site applications without resorting to satellite, microwave, or other slower and less dependable wireless technologies. Thanks to SpeedFusion, live HD video streaming, industrial automation, seamless remote access, and other bandwidth-intensive applications are now possible at a cost that's within reach of almost any business.

Simplify Your Network with Our All-in-One Solution
The Peplink Balance's extensive range of features, such as WLAN Controller, User Group QoS, and Bandwidth Report, lets you manage your WAN, VPN, and wireless network with a single box. Take control of your network with the all-in-one power of Peplink, the ultimate solution for every enterprise network.

Break Internet Bandwidth Limits. Higher Speed. Extreme Reliability.
Boost network data rates, reliability, and flexibility while slashing connectivity costs with Peplink Internet Load Balancing technology. The Peplink Balance can distribute the traffic of up to 13 Internet links and route data using seven intelligent algorithms. It all adds up to high speeds and rock-solid dependability at a savings of up to 90% compared to solutions built on leased lines and other expensive links.
With the Peplink Balance, all your cable, DSL, leased line, cellular, and other links will work together to handle even the most demanding traffic, without lags or downtime. When you need more speed, add more connections.

Prioritize and Balance Traffic by Type or Application
The Peplink Balance incorporates 7 advanced link load balancing algorithms and customizable rules that put you in complete control of network data priorities. Just set your traffic priorities, including VoIP and custom application traffic, with a few clicks and let Peplink take care of the load balancing and optimization details – day in, day out.

Count on 100% Uptime with Automatic Failover
Automatic Failover keeps your network up and running by continually checking the health of all connected links and routing traffic around inactive or intermittent connections. You can even customize Automatic Failover's behavior, specifying conditional or dedicated backup links that dynamically respond to network status.