Pepwave Max BR1 IP55
IP55 Outdoor 4G LTE/3G Router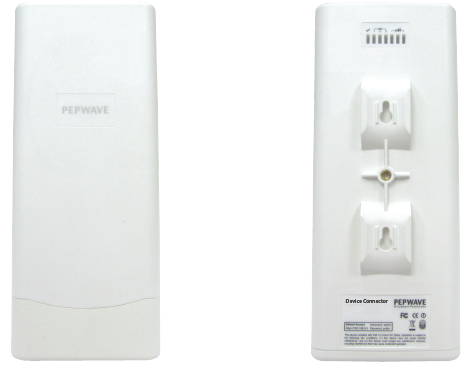 Pepwave MAX BR1 IP55
Outdoor Cellular/M2M 3G Router, Automatic WAN and IPsec Failover, 1x Embedded GSM 3G Modem (for AT&T/T-Mobile and Global GSM), 1x Ethernet WAN, 802.11bgn Wi-Fi AP, Switchable Directional or Omni Antenna, IP55 Enclosure, Passive PoE Input
Overview:
Waterproof IP55 Enclosure
Deploy the BR1 IP55 with confidence in harsh indoor and outdoor environments. Its waterproof IP55 metal enclosure stands up to dust, vibration, and inclement weather, making it a great choice for industrial, emergency, and other heavy-duty applications.

Embedded MIMO & Omni Antenna
Configure your antenna on the fly. The BR1 IP55's built-in MIMO directional and Omni antennas are software selectable, so it's easy to optimize antenna performance at any time.

Built-in PoE & 3-Port Switch
Cut down on cabling and simplify deployments. The BR1 IP55 includes a built-in 3-port LAN switch to reduce clutter and the need for extra equipment. It also offers 802.3af PoE input and output, so one wire is all you need for both connectivity and power you can share with security cameras and other devices.
Application:
24/7 Unbreakable Video Surveillance powered by SpeedFusion Hot Failover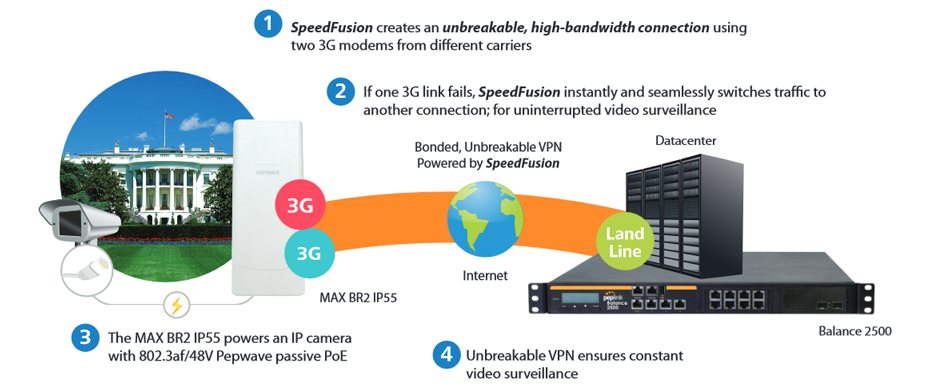 ---